Two Suffolk County Police officers were praised for their efforts after coming to the rescue of a woman who underwent cardiac arrest. Officer Reed and Byrnes of the Suffolk County Police Department.
From the Suffolk County Police Department, A Holtsville woman is recuperating after two Suffolk County Police Fifth Precinct officers rushed to resuscitate her after she suffered a medical incident in her home last night.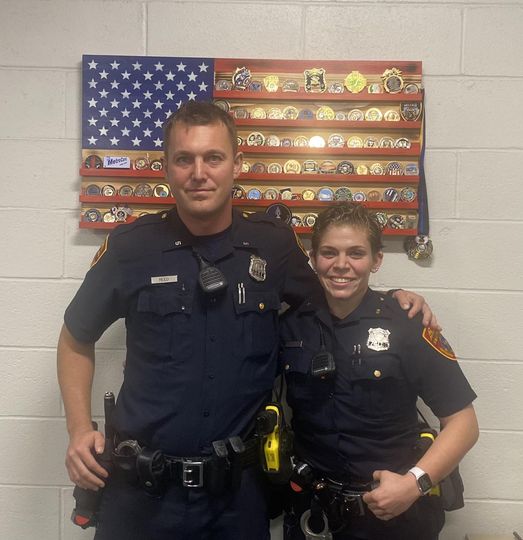 Fifth Precinct Police Officers Frederick Reed and Stacey Byrnes responded to a 911 call of a 60-year-old woman suffering from cardiac arrest at her residence in Holtsville. Prior to the officer's arrival, Suffolk County FRES Emergency Service Dispatcher Amanda Stevens provided CPR instructions to the 911 caller. When officers arrived, the woman was unresponsive and without a pulse. The officer's training kicked in as they began CPR and utilized an Automatic External Defibrillator (AED) on the woman and regained a pulse. Soon after, members of the Holbrook Fire Department arrived and continued to provide first aid.