With tears streaming down her face, she admitted they were homeless people living out of their van. I left and went to McDonald's and bought food for the whole family of eight. The kids were so happy and really enjoyed the food.
I then contacted Deputy Mackey so we could get this family off the streets. While this process was going on, I went to the grocery store to buy some food for the family. The family has been placed in a hotel until we can help them find permanent housing.'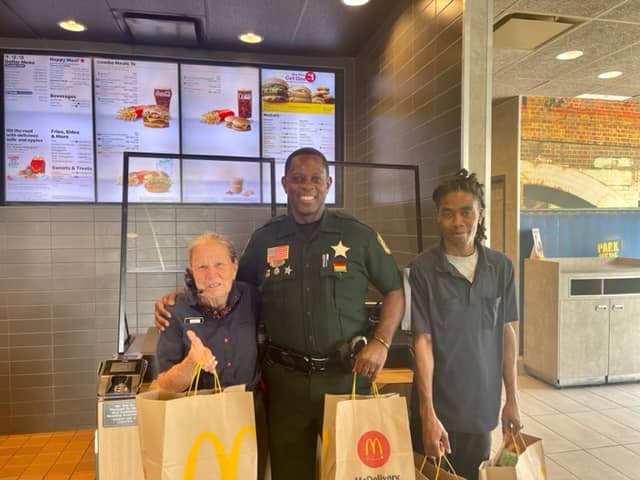 If you would like to support the Palm Beach County Sheriff's Office Homeless Outreach efforts, please email homelesshelp@pbso.org.